Bill Ryan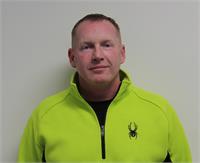 Instructor / Coach
I started my 10 week challenge in July of 2015. I have always been very active and around fitness most of my life, I have also always struggled with a roller coaster of weight loss and gain. No more dieting, just smart choices with a great sustainable nutrition plan. I've never been this happy about going to the gym. At Farrell's I have found a culture I permanently want to be part of.
Bill Ryan instructs the following:
This is a strength training class.




This is a cardio kickboxing class.